Tuesday January 31st 2017 | 10:17
South East Business Magazine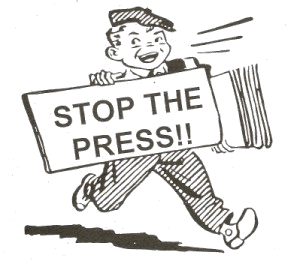 Press Release
We're delighted to be featured in South East Business Magazine, spreading the word of such a great opportunity for bakers to join Mums Bake Cakes
A Kent start up is aiming to double the number of bakers who sell cakes to customers via its website in 2017, after it saw a record number of new customers visit its site in December 2016.
The personalised cake delivery service, Mums Bake Cakes, was launched by Paula Wilkinson and business partner Richard Watson in January 2016 to bakers, before opening to customers in May. It's looking to add 120 more bakers to its website archive over the next 12 months.
The business is a platform which signs up home bakers across the UK, who, once they've passed the standards process, can then sell their fresh cakes online to customers in their local area.
Although based in Kent, hundreds of bakers have already signed up to Mums Bake Cakes are from around the UK.
Customers are then able to use the site to order homemade cakes for themselves, or for friends and family from bakers around the country – choosing from the cakes on offer in that local postcode.
Mums Bake Cakes received a £25,000 loan from government-backed The Start Up Loans Company to launch the venture, which allowed them to sign up initial bakers to the website, create more branding material and exhibit at cake shows in Manchester and London.
The plan is to drive the growth of the business by visiting roadshow events to raise awareness of the brand and using social media more to engage with both customers and potential new bakers. In December, 64% of the website's visitors were new customers.
In 2016, the company was named GB Food and Drink Entrepreneur of the Year and won Jacqueline Gold's WOW (Women on Wednesday) award – celebrating women in business. Mums Bake Cakes has also already booked a stall at ITV This Morning's Exhibition and is eyeing up other roadshows nationally.
Richard and Paula have recently been accepted onto the Accelerator Academy, where their high growth potential has been identified.
The start up is looking to secure further funding later on this year to invest in marketing so that it can reach more customers and home bakers across the UK.
Paula Wilkinson, founder of Mums Bake Cakes, said: "We've had such a great reaction to Mums Bake Cakes since launching. We have a dedicated network of bakers who always go the extra mile to make sure every delivery is something special.
"We get to work with bakers who produce vegan treats and who support deprived areas in their community. And we want to recruit even more people like this.
"I set up the business because of my love for cupcakes and I saw a gap in the market to turn my hobby into a business idea. Both the funding and mentoring we've received from the Start Up Loans Company have been a real help in getting our journey started and now we want to achieve even more.
"Next steps for us are to drive awareness of the business and ensure that cake bakers across the UK can have a slice of the action."
Tim Sawyer, CEO of The Start Up Loans Company, said: "Paula's passion for the business has seen her create a successful start up, and her achievements to date are a testament to her hard work and commitment.
"This is what start ups are all about – turning something you love into a career. It's great to see it going from strength to strength and we have no doubt that Mums Bake Cakes will have an even more successful 2017.
"Access to finance is one of the greatest barriers for businesses when it comes to launching, which is why we provide support and first-stage funding to make sure everyone has the resource needed to achieve their ambitions."
To Order
Join our baking army
For all our Social media pages follow the links below
Email us

Special Offers