Friday September 29th 2017 | 11:13
Review from The Independent Newspaper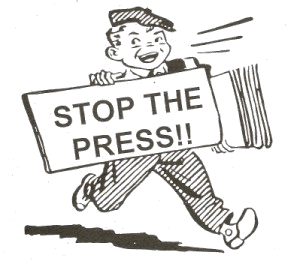 10 best gluten-free birthday cakes- Independent Newspaper
Great to see a write up in The Independent- Which would you choose?
Whether you suffer from coeliac disease or gluten intolerance, it can be a real struggle living a "free-from" life. While gluten-free menus are cropping up everywhere and supermarket aisles are booming, it's the everyday things that still seem difficult – like the office party or your child's birthday.
But being gluten-free doesn't mean you have to miss out. We took on the task of reviewing the best gluten-free birthday cakes, from supermarket favourites to handcrafted offerings. While the cakes are all gluten-free, many accommodate for additional allergies too.
We reviewed each item on presentation, price, cross-contamination prevention and of course the big question: does it taste like the real thing?
1. Sponge Personalised Cake: from £7.50, Sponge Cakes
http://www.independent.co.uk/extras/indybest/food-drink/gifts/best-gluten-free-cake-birthday-supermarket-to-buy-sainsburys-marks-and-spencer-vegan-a7971601.html