Tuesday April 26th 2016 | 13:54
It's Launch Day!!!
Its finally here
After months of hard work and dedication by everyone behind the scenes we can finally say…It's Launch Day!!
We couldn't have gotten this far without the help and assistance from the following:
Icom– for supplying all our telecoms. We thank you!
Verb Digital – for all our printing needs, our call for action mums site and all your advice on finding our bakers for the site. We thank you!
Reflect Digital– who have been absolutely amazing in the creation of the Mums Bake Cakes website and in their help with the development of this amazing new concept for the UK. Thank you so much!
Trevor Sturgess, ex editor of the KM Newspaper– for all your editorial support. We thank you!
Nikki Fissenden @SimplyNoGluten – we cannot thank you enough for all your technical knowledge and support. You have been amazing!
Gareth Powell @Playmountain – for all your assistance with the amazing videos that have been produced for us. Thank you very much!
Stephanie Chapman – for your great video about getting some great shots of your cakes. We thank you!
Absols IT – for all your help in keeping us running. Thank you so much!
Kent Invicta chambers– for business support in setting up. Thank you!
We couldn't write this post without saying thank you to Davina for being the inspiration behind Mums Bake Cakes. You truly were an inspirational woman!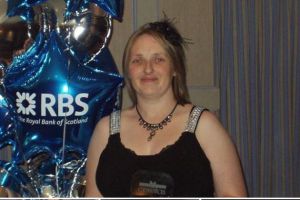 But most of all we have to thank all the bakers who have taken the time to message us, tweet us, register with us, comment on our posts and even shared them, without you this wouldn't be possible and we are eternally grateful for all your support.
Now stop slacking and get baking
To Order
Join our baking army
For all our Social media pages follow the links below
Email us

Special Offers