Tuesday September 5th 2017 | 12:01
How do you cut a cake to get the best bits for everyone?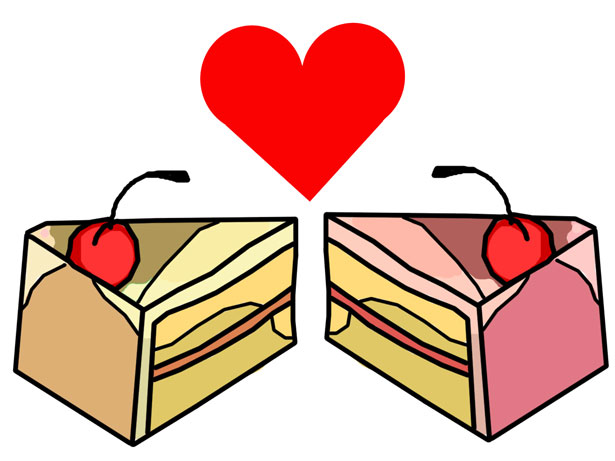 When being presented with a beautiful cake and salivating at wanting to share it with everyone in the room our basic instinct of slicing of a cake whilst wielding the knife is to start cutting into quarters, then 8th's and just keep continuing until we have enough slices to feed the guests- with some having barely a slither!
Been slicing a cake across the diagonal? – then we've been doing it all wrong according to Paula Wilkinson of MumsBakeCakes.co.uk from her involvement with her professional bakers.
' A professional baker of cakes, will have designed the cake, based on the number of guests indicated will be at the party- but their way of slicing a cake is definitely different to mine.' Said Paula
If you have a cake planned for over 8 people, Did you know that when slicing a cake you should look at a round cake, even as a checkered flag?
To ensure everyone gets the best bits and you get the maximum out of cake. Based on 2"x2" sized pieces the following cakes would be best cut like the following for 6", 8", 10", 12" and 14" sized cakes.

This she claims, not only maximises the amount of slices out of each of the cakes, but will also ensure that everyone receives a similar sized piece, avoiding the apologies for a slither of a slice.!
https://www.mumsbakecakes.co.uk/store/for-those-cake-moments
By considering the cake portions and whether you would wish to have some over for the 'unexpected' guest, using the above guide would be useful to consider for most cakes.
Wedding and Christmas cakes ( often using fruit ) would often be served as a smaller portion of 1" x 2" portions with the cake designer discussing this in more detail during a consultation.
So, next time a cake arrives from a friend for you to devour, or planning a cake for a party considering the above guide which will help avoid wastage, and ensure everyone gets a fair share!
Looking for some information on a wedding cake
To Order
Email us

For all our Social media pages follow the links below
Special Offers