Monday November 13th 2017 | 14:40
CAKES - not just for birthdays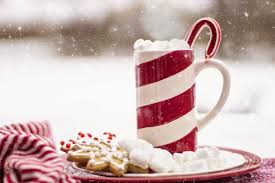 Cakes NOT just for Birthdays!

What do you get for that special someone in your life?

A cake is NOT just for Birthdays- it's a great gift which can be shared and enjoyed!
Grandparent in care home?
Someone recovering from hospital?
·

Child at university?
·

Thinking of someone far away...or
·

J

ust because!
See some other ideas Here

With Christmas around the corner, why not arrange a Christmas cake to be hand delivered as a Christmas Gift?

Be involved in the design to ensure it portrays what you want it to look like and special to the person receiving it!

Or what about Christmas edible baubles for a Christmas party!

What other gift can you be involved in the design? All our bakers make the cakes fresh and only bake once the order has been received, so you really can make it a special gift!

Why not check out HERE what is available in the area you want the cakes delivered to.

Can't see what you're looking for contact

ask@mumsbakecakes.co.uk

and we'll help to source the ideal gift for you.
It's so easy to make someone smile! Go to www.mumsbakecakes.co.uk

1. Enter the postcode of where you want a beautiful cake or cupcakes sent.

2. Select the product from the list shown

3. Choose a date for delivery and pay online.....it's that simple!!
Mums Bake Cakes allows you to order beautiful homemade cakes and cupcakes hand delivered by the baker who made them.
If you haven't registered for your discount voucher please click on the link below and we will send you a voucher code to save you money on your first order.