Thursday June 22nd 2017 | 08:52
Alternative marketing strategy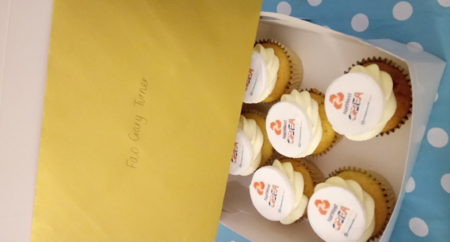 What would you pay to ensure your sales message was heard and digested?
The days of blindly sending thousands of flyers through the post, together with regulations tightening again on email marketing and with such a variety of channels to market, marketing directors are constantly looking for innovative ways to get their sales messages out.
Whether to potential clients, current clients or trying to engage with long lost clients we all have the same 3 categories of clients and therefore 3 different messages to portray.
A 'scatter gun' approach of the 70's and 80's just doesn't work nowadays, with technology giving us true insights into our audiences and their behaviours- the smart marketing managers are clearly watching past behaviours and forecasting on future behaviours.
So, what is working?
Clearly face to face is still receiving the best long term return whether through exhibitions, videos online, invitations to special events, networking groups - our consumers/customers still continue to trust people as their first instinct and will often stay committed to the service/product longer.
People BUY people FIRST and then what the product can do for them!
Would be great to share what innovative ways you have tried?
Here's how one company ensured their message was truly digested!
The team behind the NatWest Great British Entrepreneur Awards wanted to let their key clients and partners, in multiple locations know about the launch of the awards and used Mum Bake Cakes to get the message out there.
By using 22 different bakers around the country, a special golden envelope was delivered by hand together with 6 cupcakes featuring the NatWest Great British Entrepreneur Awards logo to 22 different companies on a sunny Friday morning in May.
What a great way to get businesses to understand your message and take time to read, eat and digest your information.
As a company, we were particularly proud to see BIG businesses really trying to find a way to support small, local businesses.'
If you would like to speak with the team about some marketing ideas for your brands please contact ask@mumsbakecakes.co.uk and our teams will get back to you as quickly as possible.
Take a look how we can help your business HERE
Don't forget your staff and customers HERE
Otherways to treat your staff and colleagues HERE
To Order
Join our baking army
For all our Social media pages follow the links below
Email us

Special Offers