Tuesday November 20th 2018 | 12:56
3 years Ago - this idea was born - what would Dee think now?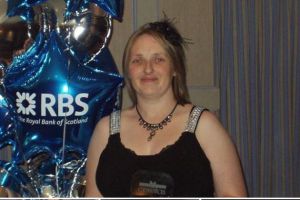 3 years on- What would she think of Mums Bake Cakes now?
3 years Ago was the reason this business started and what would Davina think 3 years on?
Tomorrow should have been my beautiful niece Davina's 47th Birthday, and the pain of any loss never goes away, you just learn to live with it and continue to live your lives the best you can , in the knowledge, that is what the person who you have lost would have wanted.. I know all the 'sayings' time heals and I know my family feel this heartache at this time of the year more than ever.
We all deal with her memories in our own special ways, and I thank my family for the continued support of Mums Bake Cakes, which truly began due to the utter devastation facing our family 3 years ago.
Having recently looked over many photos of Dee ( our affectionate name for her) and her true spirit she displayed through her tough years of coping with an incurable cancer. I found myself looking back on many years of her spirited enjoyment of life, living it to the full -whether her insistence in going to Lapland in her 30's, her sheer enjoyment at meeting Santa and rolling about doing snow angels. Roving the mountains with her beloved dog and enjoying the sites both in her home town in North Wales or international travels tasting luxurious foods in America, her love of life ensured she excelled in all she did.
What would she think of what we've been up to since she died in December 2015?
I hope she would be proud of the legacy she left behind, a cake business that still continues to grow and supports local bakers in all areas of the UK, who have turned their passion into a business. A following of thousands of customers from all corners of the world who arrange gifts of cakes for loved ones in the UK.
A family that has grown in strength with so many happy memories and who constantly speak of her with fondness and of how she would have thought – recently an accolade of a nephew who decorated a bathroom and the comments relayed were 'Dee would have approved!'
A person dying when approaching their prime of their life seems unjust to us all, and Davina is no different in that. Coming to terms with her death and accepting the inevitable was probably the hardest point where the amazing work of the NHS just couldn't do anymore and her comfort, safety and general wellbeing were all anyone could offer.
As Dee approached her final birthday, and knowing this made it incredibly difficult for anyone to buy gifts for her, hence the reason for my much documented gift that ultimately launched Mums Bake Cakes, her thoughts were always with her family and still spent her days buying gifts for Christmas from her bed! Black Friday was probably Dee's favourite day of the year!
So as we spend tomorrow reflecting on the great times I spent with my niece growing up with her as we only had 4 years between us! I do wonder as she looks down on us all- that she is proud of a legacy that remembers her every day.